Pure Minerals and Vitamins
Avoid common calcium powders made from oyster shells containing mercury, lead, arsenic, and other toxins! These cheap powders put your animal at risk of illness or even death.
We're the only company producing human-grade calcium powders with over 50 essential minerals in an ultra-fine powder that is easily absorbed by your reptiles and amphibians when eating.
Buy your premium mineral and vitamin supplements today!
SHOP NOW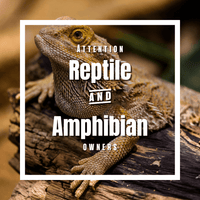 Testimonials
We've been using Miner-All and Vit-All for the last two years. Our frogs and toads love it, and so do we!

Jim
I have a lot of experience with reptiles and amphibians and this is the best calcium powder I've tried. It's perfect in every way. I recommend it to all my customers, who can't praise it enough. I buy it by the sack load!

Steve M.
I have a reptile and he loves Miner-All. I'm glad that it's gentle on his stomach and packed with everything he needs to stay healthy. Miner-All is the best calcium powder out there!

Mary S.
"I Just wanted to let you know that I had a Leopard Tortoise who wasn't doing so hot over the summer, and a large Dumeril's Monitor who was just kind of going down hill recently. Miner-All Outdoor perked them both right up and it was overnight.

Amazing stuff!

Steven F.